The
www.champman0102.net
Update Team are proud to present the
November 2020 Data Update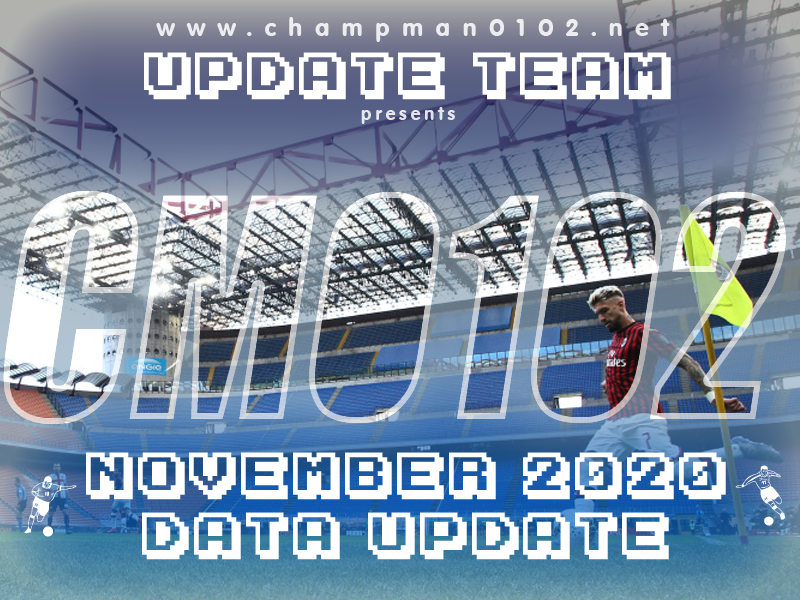 Download Here:
https://www.champman0102.net/viewtopic.php?f=73&t=1381
It's been a strange year and football season with lots of last season's competitions still to play and most grounds having no fans in them yet. From an Update Team point of view it was hard to get going again not knowing if late autumn would still be 2019/20 season in most places.
Then all the transfers windows started changing their end date adding a bit of further confusion.
Due to a combination of spam/pop-ups on co.uk, college courses and like changes due to covid, these are the crew that done the work on this database.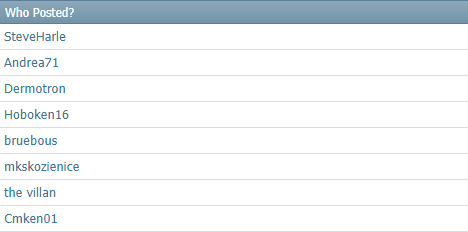 Hopefully you all enjoy this DB, there are mistakes and that will come with being shorthanded.
We got lot's of offers of help recently, when it just wasn't feasible to get someone new up to speed whilst simultaneously trying to complete the work on the database. We hope all those plus as many more that are interested come forward to help out. Be under no illusions, it's 95% repetitive graft but all that graft coming together makes it all worthwhile. Send me
a pm if
you are interested in helping out going forward
Changes since March 2020
Most playable leagues up to date
International Caps up to date since last week
About 10% less goals all round than March 2020
Basque set as first nationality on Basque players so that they regen
750k lines of player histories added
Notes:
Once again this a Data Update - changes the players, staff, teams, colours and histories of the game as it was in 2001/02. For any other changes please visit the
Patches Forum
As of yet this isn't compatible with saturn's patches.
Any technical support queries will be moved the technical support thread. Ditto any patch queries.
Simple Install Guide
Download:
Right click and select Extract All
Copy the contents of the folder (CRTL + A then CRTL + C)
Open the Championship Manager 01-02\Data folder
Paste into the folder (CRTL + P)